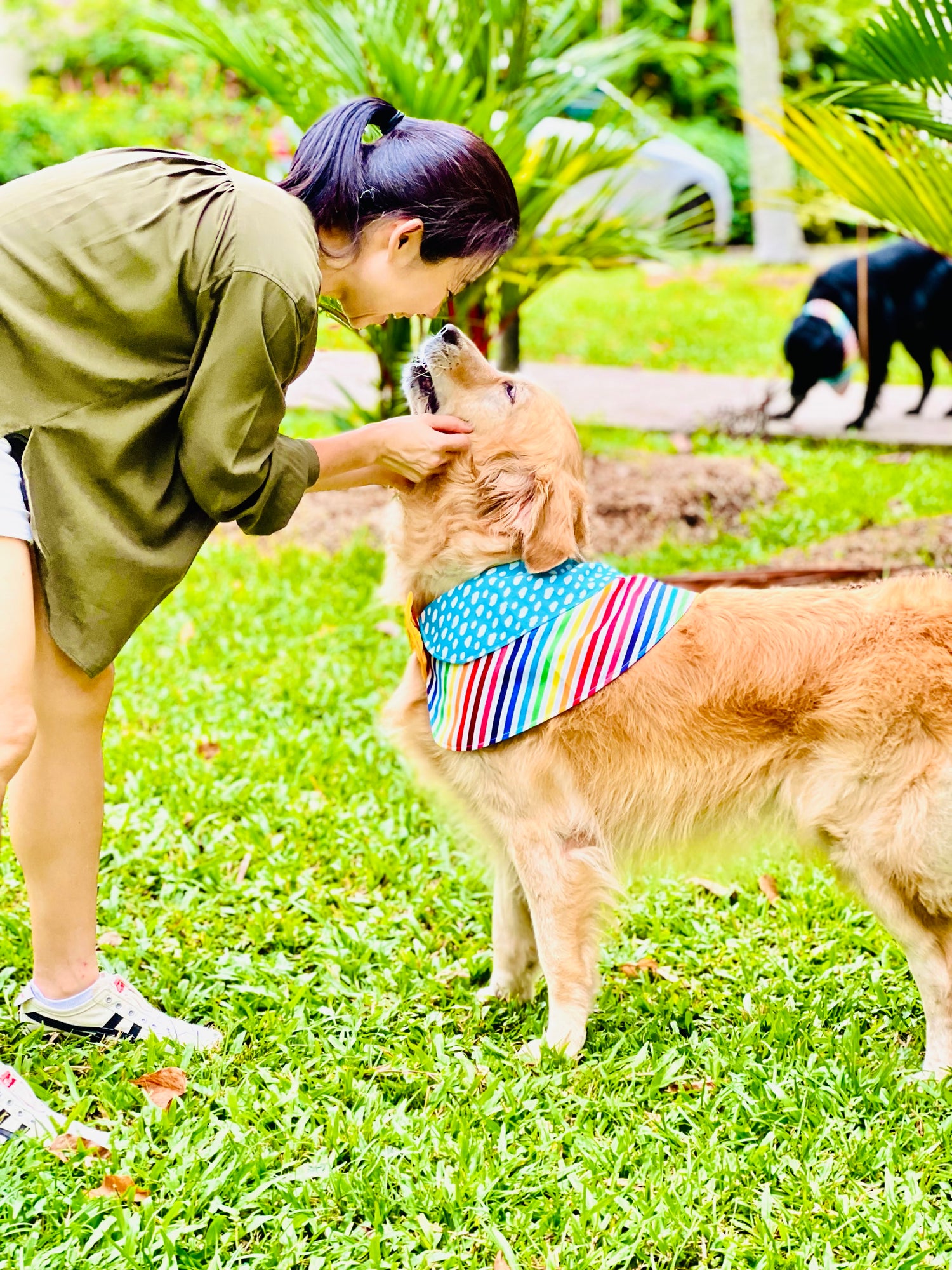 We started RuffCo
because we wanted to bring high quality pet products to this region at an accessible price with benefit of prompt shipment to our customers here.

We partner with many suppliers internationally for products that are most suitable here, taking into consideration our local weather and pet lifestyle.
In selecting the designs,

we considered the functionality of the products, benefits to the pet and preferences of owners.
Our leather products are made of high-quality calf leather, similar to the material used in premium brand handbags. It is also produced in a sustainable manner.
Our interactive slow feeding systems engage the pets and turn mealtime into interactive playtime.

It encourages sniffing, licking and problem-solving during meals, which naturally slow eating and prevent choking and bloating.
Our decorative pet bowls are super stylish and functional. The pet bowls and cat whisker friendly saucers come in a variety of designs to suit décor of every home.

They are also break resistant. We stock a whole range of matching accessories including pet placemats, food scoops and treat jars so that you can make sure everything matches in your home.
Our handmade pet accessories are designed, sourced and produced in Asia. They are comfortable to wear, washable and durable for the activities of pets.

Our aim is to have a more inclusive lifestyle between pets and their owners.
As we continue to select more products, we want to thank our customers for their constant support. And we hope to be part of their wonderful journey of an exciting life with their pets. ❤️