PetDreamHouse
Regular price
Sale price
$32.00 SGD
Unit price
per
Sale
Sold out
Eating too fast is unhealthy for pets.
PetDreamHouse PAW 2-IN-1 Slow Feeder & Lick Pad combination is a fun and unique paw-shaped slow feeding dish with an interchangeable PAW Lick Pad.
The PAW Lick Pad can be used in conjunction with the slow-feeding plate, or as a supplemental treat time activity.
View full details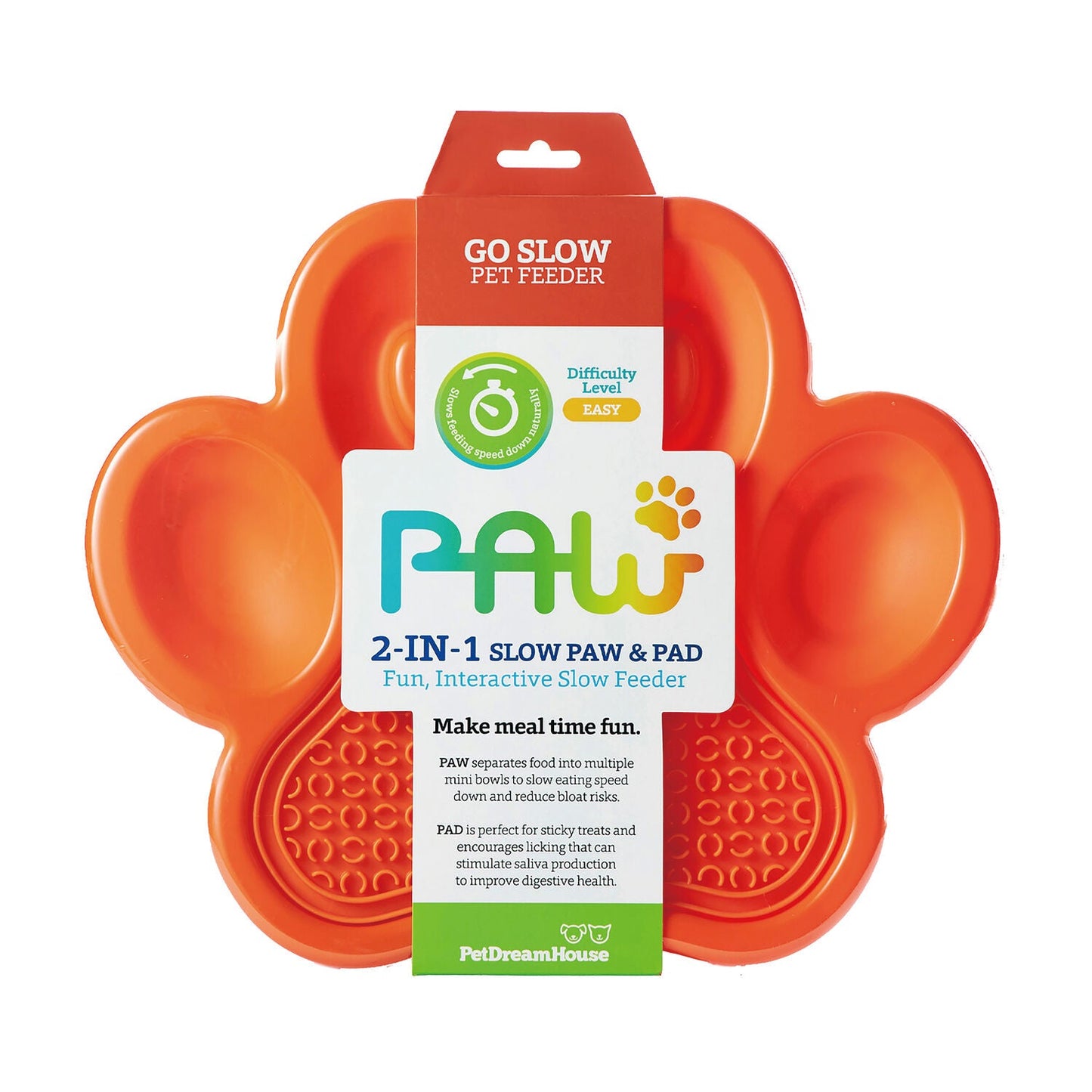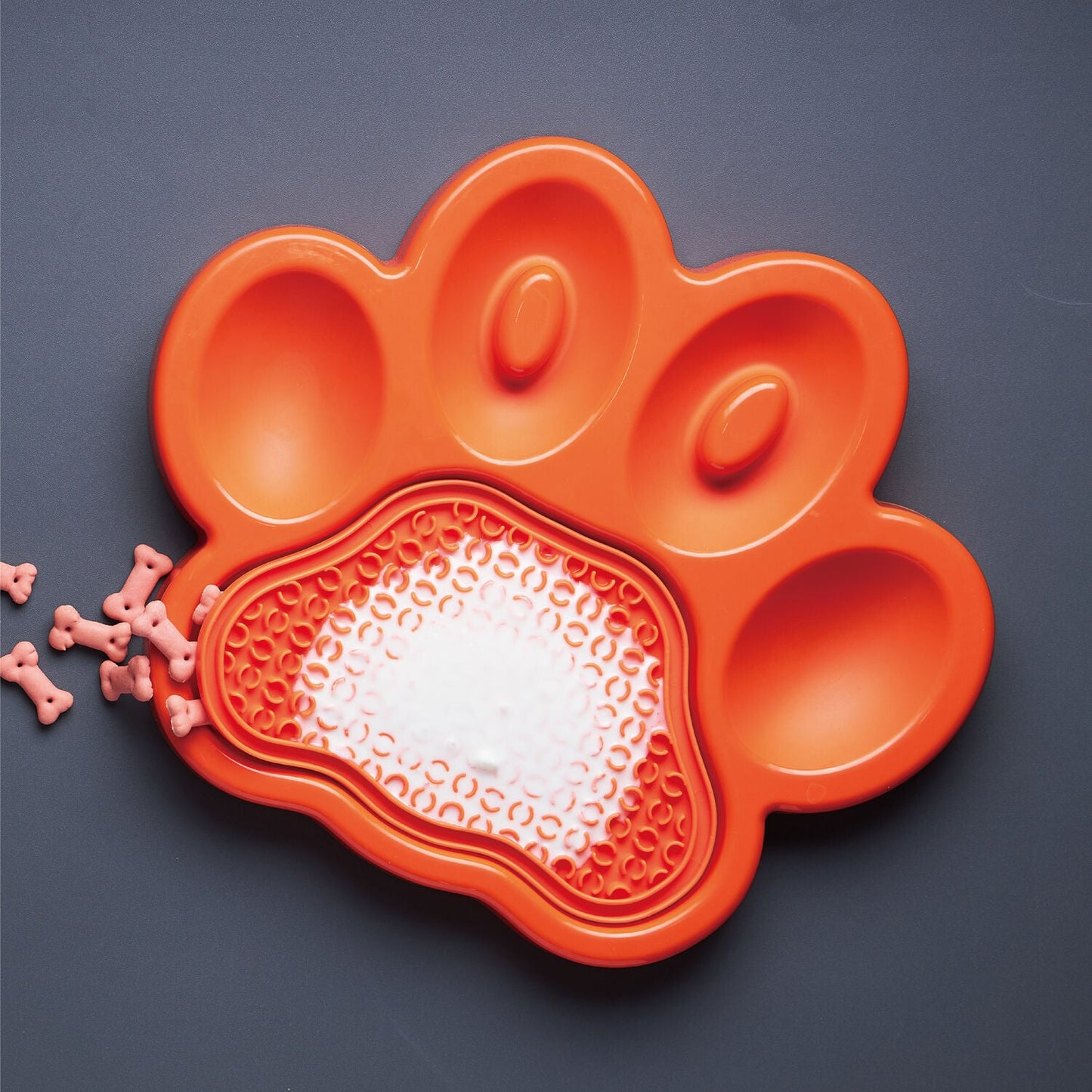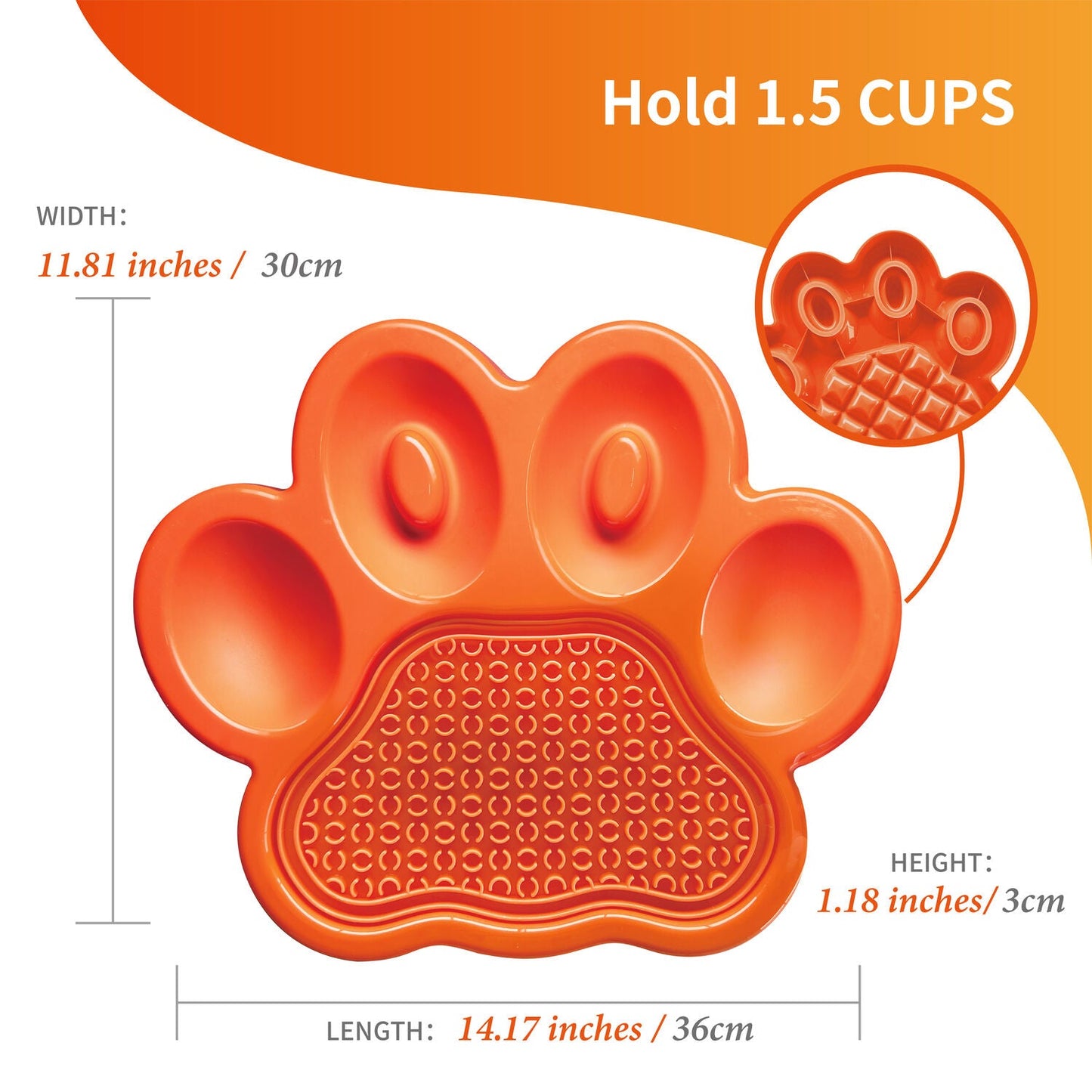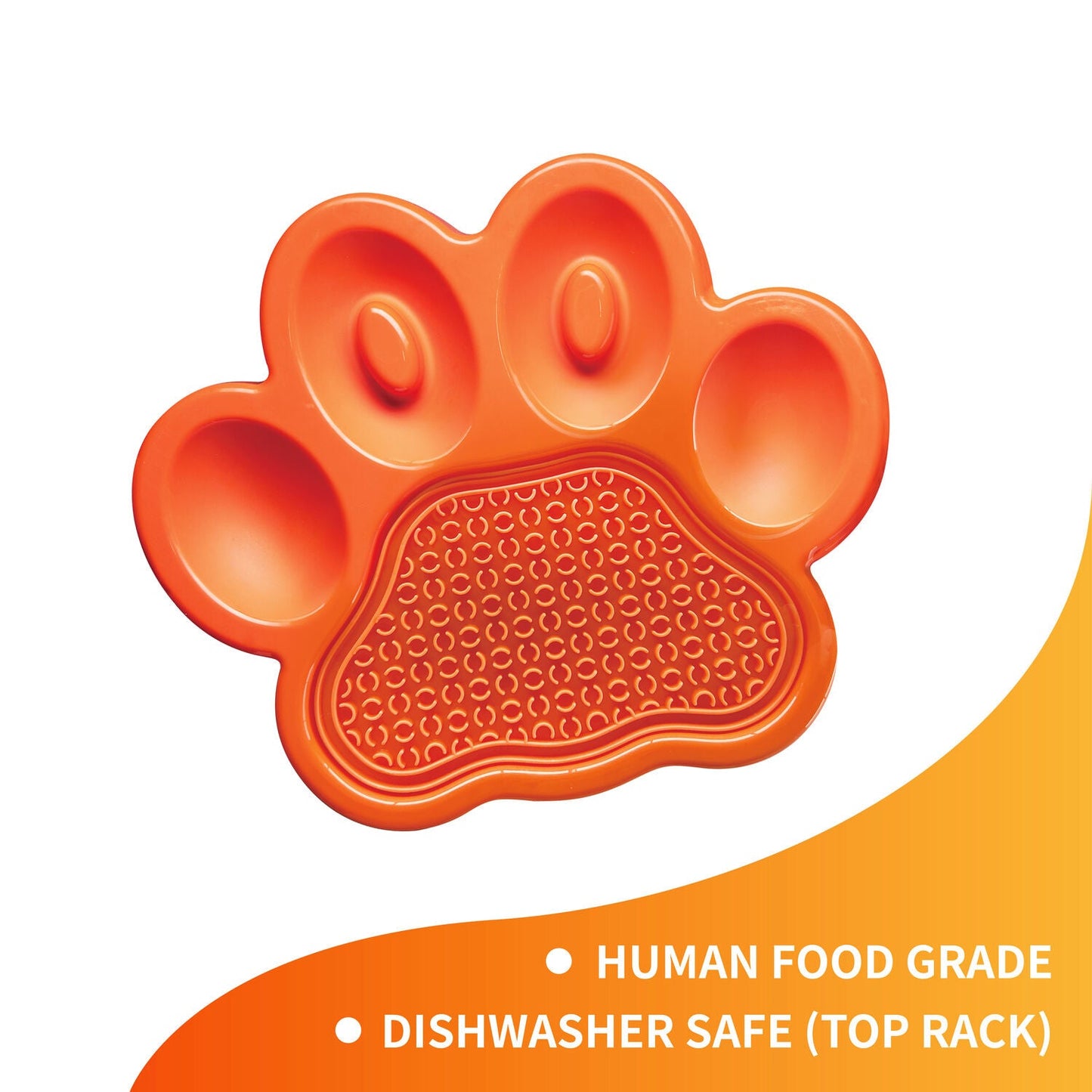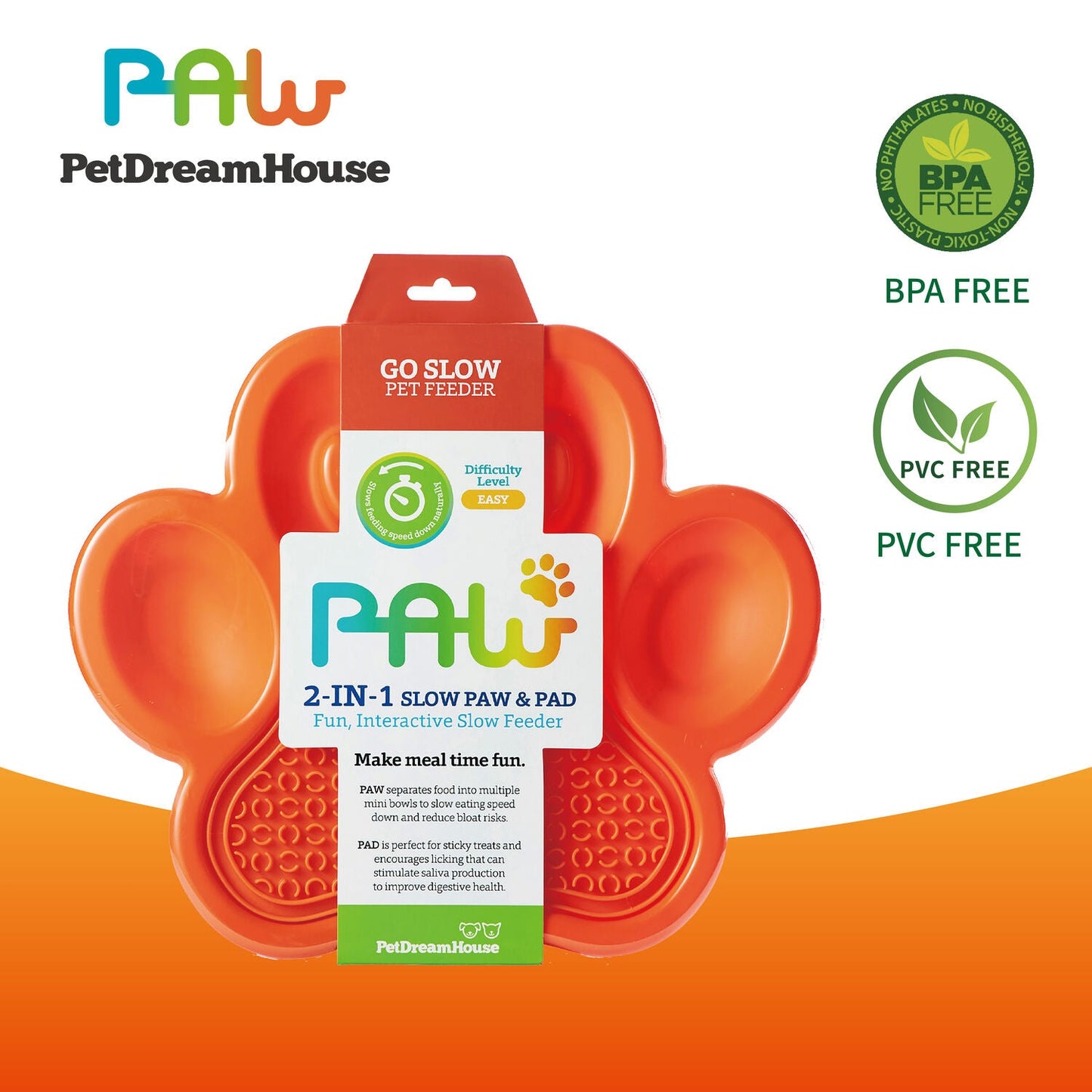 PAW Slow Feeder
INTERACTIVE

The PAW Slow Feeder slows eating by dividing up a dog or cat's food into multiple shallow compartments where food is dispersed wide vs. deep. Slow eating reduces the risk of bloat and eases digestion.

VARIETY

Every PetDreamHouse slow feeder bowl allows for different types of food, from crunchy kibble to fresh veggies. The assorted compartment shapes and sizes introduce a variety of textures to pets.

CAPACITY

Each PAW holds up to 1.5 cups of appropriately sized food.
PAW Lick Pad
HEALTHY & FUN

PAW Pad allows both wet and dry foods to be smeared on its textured silicone surface to encourage active licking.

Licking stimulates saliva production and improves digestive health in dogs.

DISTRACT

With three suction cups on the back of every lick pad, pets are sure to be entertained making grooming a breeze!

Stick the pad to a variety of surfaces like windows, fridge door, walls or bathtub.

KEEP CALM

Licking helps the release of endorphins in pets, reducing anxiety and making them feel calmer and more relaxed.
Material Quality
- FDA: Food grade, US FDA 21 CFR 180.22 & 181.32 - Acrylonitrile monomer extraction.
- CA65-Lead & Cadmium Free
- BPA-FREE
- PVC-FREE
FREE shipping with min. spend of S$50 for domestic orders.